13 Vegan Appetizers Even Omnivores Will Love
Apr 3, 2020
If you follow a vegan diet plan, you've probably found yourself at gatherings where the only vegan appetizer was a small veggie tray hidden among the cheese boards, chicken wings, and bacon-wrapped everything.
But vegan party appetizers don't have to be basic or boring. We've rounded up a list of creative vegan appetizers and game day snacks that are surprisingly easy to make — and so delicious, even your meat-loving friends will enjoy them.
Here are 13 of the best vegan appetizers for your next get-together.
For more vegan recipes sign up for Openfit for free today!
1. Spicy Avocado Crostini Appetizer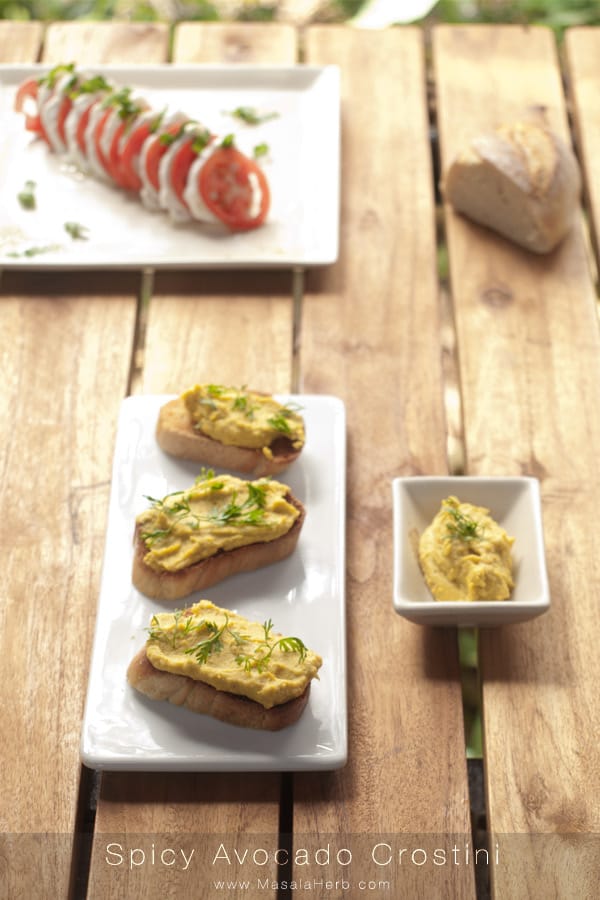 Looking for an easy vegan recipe? The hardest part of making this healthy and spicy avocado crostini is trying not to eat it all before you get to the party. Just blend avocado, lime juice, olive oil, and a few spices. Spread it on a slice of toasted ciabatta or a baguette, and you have the perfect vegan app for group gatherings.
Get the recipe at Masala Herb.
2. Vegan Satay with Peanut Sauce
Soak skewers of tofu and veggies in a yummy Thai-style coconut milk marinade, then grill until soft and crispy. Serve with a homemade peanut and lime sauce for dipping, and you've got an addictive vegan satay everyone will enjoy.
Get the recipe at Cilantro and Citronella.
3. Baked Sweet Potato Rounds Topped With Hummus
These sweet potato rounds can be ready in 20 minutes. Toss sweet potato slices with olive oil, salt, and pepper, then bake in the oven. Top with a dollop of hummus for a savory vegan appetizer that's also gluten-free and Whole30-friendly. For a healthier hummus, reduce the olive oil in this recipe by half.
Get the recipe at Bite Sized Kitchen.
4. Grilled Corn and Shishito Peppers Recipe
You'll only need peppers, corn, olive oil, sea salt, and lemon juice to make this super-easy vegan appetizer — but it feels like a gourmet dish. (Just be warned: Shishito peppers can be unpredictable, so you might find one or two extra-spicy peppers in the batch!)
Get the recipe at Profusion Curry.
5. Vegan Sweet and Sour Meatballs
These "meat" balls are made from plant-based ingredients like flax meal, oats, and chickpeas. Top them with a tangy, homemade sweet-and-sour sauce for a perfectly poppable vegan appetizer.
Get the recipe at Debra Klein.
6. Indian Black Eyed Pea Fritters
You only need seven ingredients to make this awesome finger food, which goes perfectly with your favorite chutney. (Note: You'll need to soak the black eyed peas overnight, so plan ahead!)
Get the recipe at The Schizo Chef.
7. Vegan Pumpkin Falafel
Put a seasonal twist on falafel — this recipe calls for roasted cubed pumpkins, chickpeas, cinnamon, crushed fennel seeds, salt, and olive oil. Cook them in your air fryer for a healthier take that's just as yummy!
Get the recipe at LAThisKitchen.
8. Red Cabbage and Radish Spring Rolls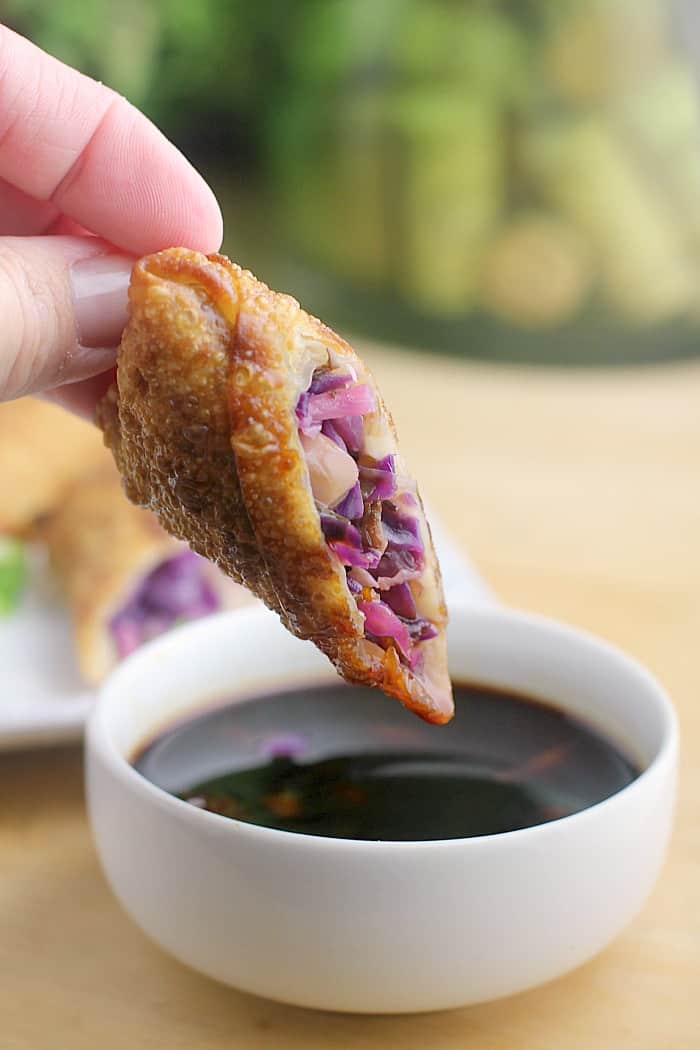 Filled with red cabbage, mushrooms, and radish, these crispy spring rolls are as pretty as they are tasty. Dip them in a simple sweet chili sauce for an easy vegan appetizer that rivals your favorite takeout. Instead of frying, spray or brush with a little olive oil and bake at 350 degrees F until golden and crisp, about 20 minutes.
Get the recipe at Erica's Recipes.
9. Vegan Buffalo Cauliflower Bites
Made with simple ingredients and healthy cauliflower, you'll absolutely love this easy recipe for buffalo cauliflower bites. This recipe starts with a base of cauliflower florets, which you'll toss in a simple spicy and tangy coating made of hot pepper sauce, lemon juice, and garlic powder.
Get the recipe here.
10. Cucumber Bites with Sun Dried Tomato Spread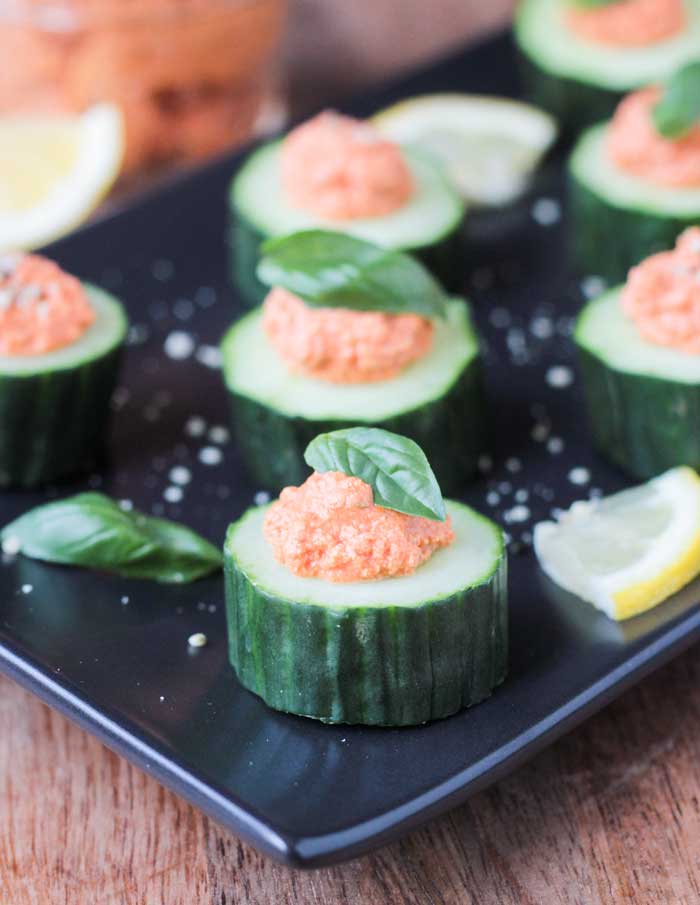 Slice a cucumber, scoop out a "boat" in the center, and fill with a delicious sun dried tomato spread to create a one-bite vegan appetizer. (Bonus: Each bite only contains around 30 calories!)
Get the recipe at Veggie Inspired.
11. Easy Keto Crackers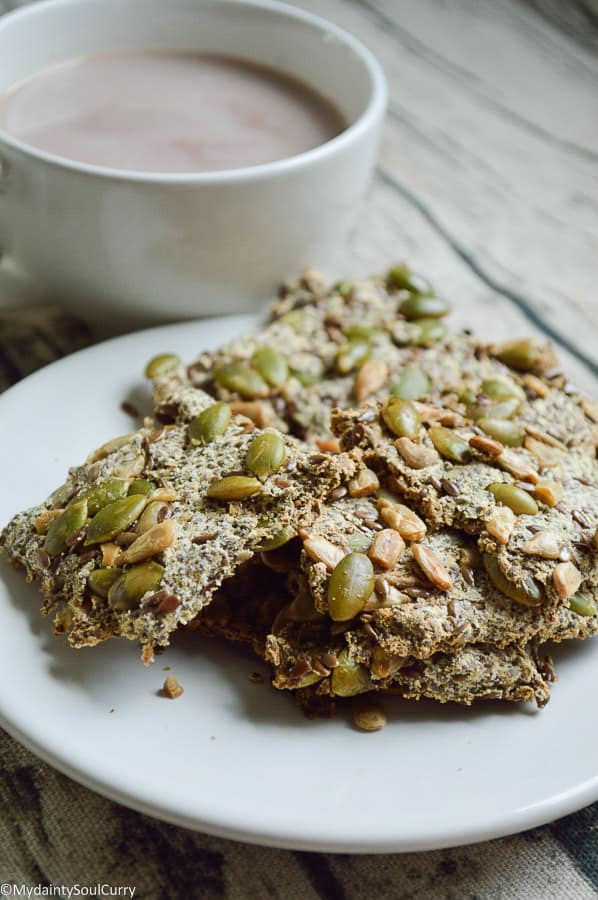 Made with chia seeds, pumpkin seeds, flax seeds, sunflower seeds, and nuts, these crispy crackers are keto- and paleo-friendly. They're a great substitute for chips when you want to scoop up some guacamole or hummus.
Get the recipe at My Dainty Soul Curry.
12. Roasted Artichoke Hearts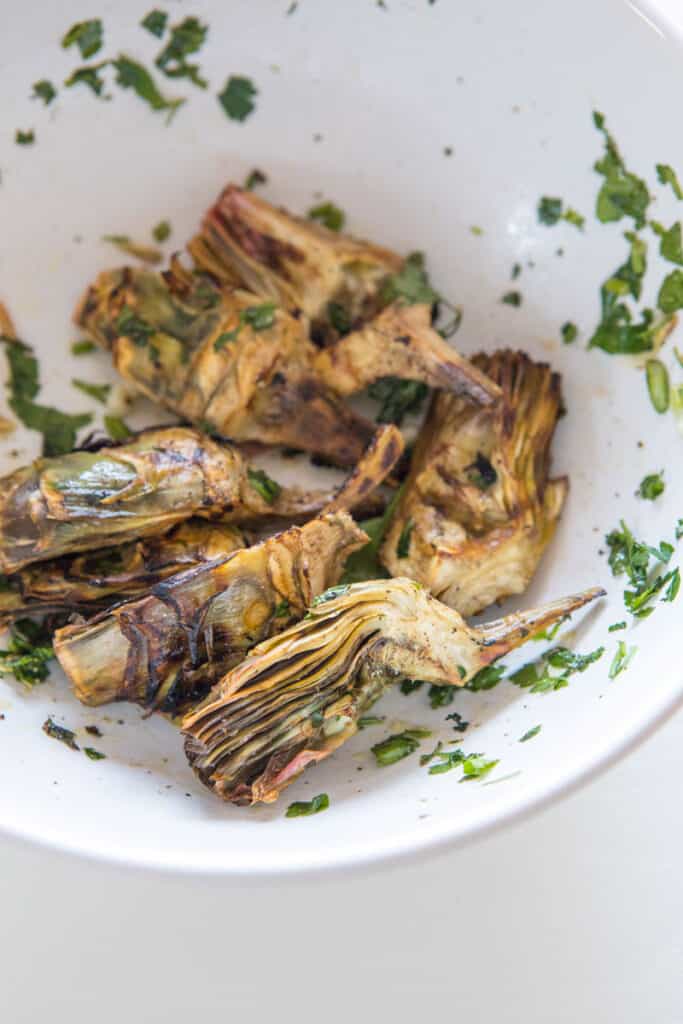 This simple and unfussy recipe comes to you straight from Sicily! A staple in Mediterranean cuisine, these roasted artichoke hearts are an easy vegan appetizer to serve before your next Italian-inspired feast.
Get the recipe at Greedy Gourmet.
13. Pizza Hummus
Satisfy your pizza cravings in a healthier way with this yummy hummus dip. Add a little tomato paste to traditional hummus, along with nutritional yeast for cheesy flavor and plenty of crushed red pepper and garlic.
Get the recipe at Whole New Mom.