10 Sugar-Free Salad Dressings
Nov 24, 2020
This article may contain affiliate links. We collect a share of sales from qualifying purchases.
If you've tried eliminating added sugar from your diet, you know that it seems to creep its way into everything. But going added sugar-free is a noble pursuit, given all the awesome benefits it can bring.
One of the biggest culprits of added sugar? Dressings, marinades, and sauces! Instead of ruining your gorgeous salads with globs of sugary sauce, try these sugar-free salad dressings instead.
Not only are they free from any added sugar in its purest form, but they're also free of sugar by any of its sneaky names, like corn syrup, molasses, or even honey and agave!
That means these 10 dressings are also Sugar Free 3-approved! What's that? Sugar Free 3 is a three-week eating program that helps you cut out all added sugar, so you can have more energy, clearer skin, and reach your weight loss goals.
Whether you're cutting out all added sugar or just want to start with your salads, here are 10 sugar-free dressings you can enjoy.
Find more healthy swaps on Openfit, where you can also sign up for Sugar Free 3! Get started for free today. 
1. Primal Kitchen Ranch
This avocado oil-based ranch dressing and marinade can fit into paleo, Whole30, and keto diets. It's also free of any dairy, added sugar, gluten, and soy. Rich and flavorful, it's made with organic garlic, onion, dill, cage-free organic eggs, nutritional yeast, black pepper, and chives.
Get it on Amazon.
2. Annie's Organic Goddess Dressing
This creamy tahini and lemon dressing with chives and parsley is organic, dairy-free, vegan, non-GMO, and crazy delicious. Seriously, you can put this gluten-, artificial color-, and sugar-free salad dressing on everything, salad or not!
Get it on Amazon.
3. Tessemae's Organic Lemon Garlic Dressing
This is a refreshing, light, and truly delicious addition to any salad or bowl. It also makes a great sugar-free marinade for chicken! For some other specs, it also jives with Whole30, paleo, gluten-free, dairy-free, kosher, and vegan diets.
Get it on Amazon.
4. Annie's Organic Red Wine & Olive Oil Vinaigrette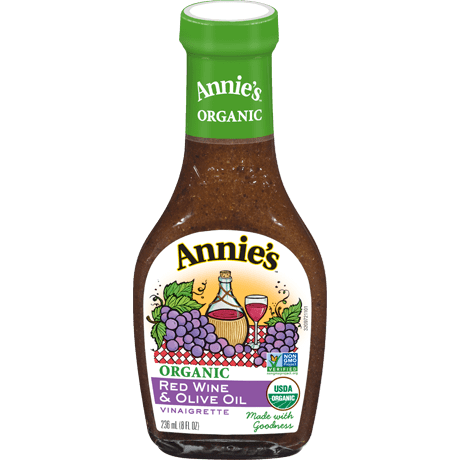 A classic oil and red wine vinegar combo, this tangy, organic dressing is full of healthy fats and contains no artificial flavors, synthetic colors, or preservatives.
Get it at Annie's.
5. Primal Kitchen Lemon Turmeric Vinaigrette
Made with avocado oil, organic lemon juice, and turmeric, this zesty sugar-free dressing is Whole30-approved, certified paleo, and keto-certified. Drizzle it on a salad for a bright flavor addition, or use it as a citrusy meat marinade.
Get it at Primal Kitchen.
6. Newman's Own Organics Oil & Vinegar Dressing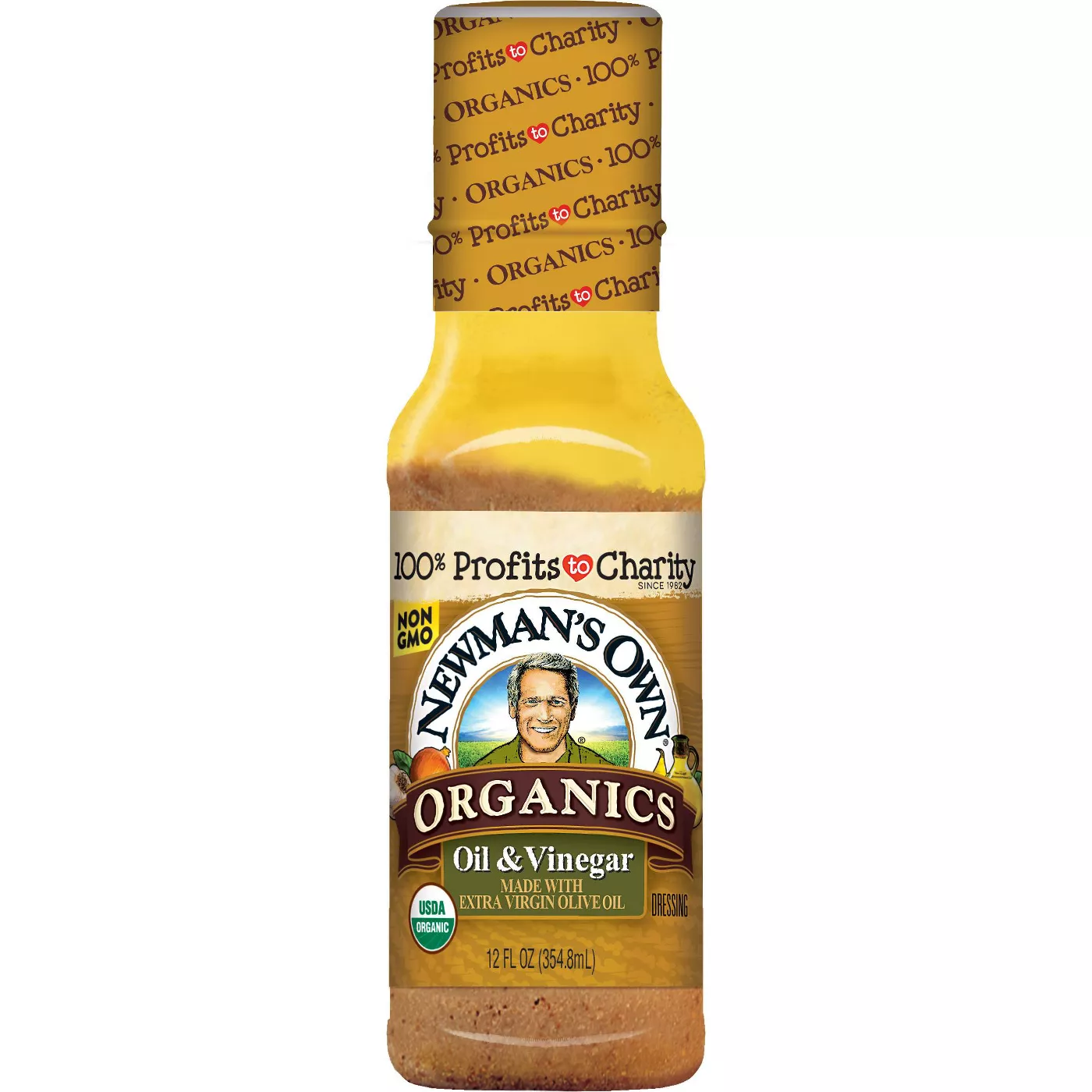 Want something simple, healthy, and reliable? Made with organic extra-virgin olive oil, distilled vinegar, lemon juice, and spices, this store-bought sugar-free salad dressing is an absolute pantry staple that can go on nearly anything for some extra flavor.
Get it at Target.
7. Mother Raw Caesar Dressing
Rich and creamy, this dairy-free, gluten-free, organic, plant-based Caesar dressing is a mix of cold-pressed extra-virgin olive oil, lemon juice, capers, and delicious garlic. Put it on salads and wraps, or use it as a marinade!
Get it at Mother Raw.
8. The New Primal Carrot Ginger Dressing
Spice things up with this vegan dressing that features zesty ginger root. It's also made with carrots, apple cider vinegar, tahini, sea salt, extra-virgin olive oil, and garlic powder. Plus, this sugar-free salad dressing only has 10 calories per serving!
Get it at Thrive Market.
9. Tessemae's Classic Italian 2-Pack
This savory, organic classic Italian dressing features all the classic herbs and spices you love, without the added sugar. With red wine vinegar and fresh lemon juice, you can also use this as a sugar-free marinade for chicken or fish!
Get it on Amazon.
10. Lemon Tarragon Vinaigrette
If you have the time, try making your own salad dressing! It's pretty simple to do, and nothing beats truly fresh flavors on top of a salad. This homemade vinaigrette is made with Dijon mustard, lemon juice, olive oil, tarragon, and shallots. It's fresh, tangy, and of course, sugar-free!
Get the recipe at Openfit.