10 Keto Gifts for Your Low Carb Loved Ones
Dec 9, 2019
This article may contain affiliate links. We collect a share of sales from qualifying purchases.
Between carb-heavy Thanksgiving dinners and sugar-filled holiday gatherings, navigating the keto diet can be super hard during the holiday season. Whether you need help sticking to your keto meal plan or you want to show the keto lover in your life some support, you'll want to add these must-have keto gift ideas to your holiday shopping list.
For more fitness inspired gift ideas and workouts to fit into your holiday schedule check out Openfit and get started for free today! 
1. Simply Keto Cookbook
This cookbook offers helpful advice for living the keto lifestyle — including grocery shopping tips, more than 100 easy recipes, and a structured 30-day meal plan. It's basically a recipe for success.
Get it here.
2. Game of Ketones T-Shirt
This pun-tastic tee is the perfect reminder that if you made it through the GOT finale without throwing your TV out the window, then you can make it through the holidays without eating your weight in peppermint cookies.
Get it here.
3. Keto Coffee Mug
This funny mug is perfect for sipping your "bulletproof coffee" in the morning.
Get it here.
4. Keto Snack Box
One of the best gifts for keto lovers on the go, this snack box contains ket-friendly fare like pork rinds, nut butters, and jerky.
Get it here.
5. CHOMPS Jerky Trial Pack
Need a go-to keto snack? This sample pack features eight gluten-free, sugar-free flavors to choose from — including creative options like Cranberry Habanero Beef, Jalapeño Turkey, and Salt & Pepper Venison.
Get it here.
6. Sugar Free Gift Basket
This gift basket includes sugar-free versions of Gummy Bears, Starlight Mints, Jordan Almonds, and more. (Just a heads up: These candies contain sugar alcohols, which may cause bloating, gas, and diarrhea for some people. The salt water taffy also contains evaporated milk, which may not be keto-friendly.)
Get it here.
7. Food Dehydrator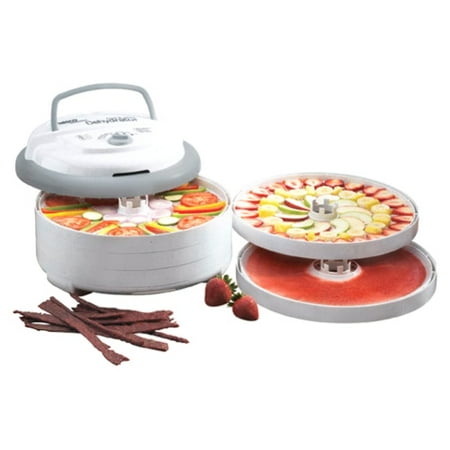 Want to make your own keto snacks? This useful kitchen appliance comes with everything you need to make jerky, dried peppers, fruit roll-ups, and more.
Get it here.
8. Bella Electric Spiralizer
This is the perfect keto gift idea for anyone who misses their spaghetti and meatballs. With this convenient gadget, you can spiralize all kinds of vegetables into noodles for a nutrient-dense, gluten-free, keto alternative to pasta.
Get it here.
9. Prep Naturals Glass Meal Prep Containers
When you're trying to stick to a healthy eating plan, meal prepping is key — and these leak-proof glass containers are the perfect way to store your yummy keto-friendly meals.
Get it here.
10.Homemade Treats
Looking for budget-friendly gift ideas for your keto-loving friends? Show your support by whipping up one of these yummy keto recipes.
Quick & Easy Keto Peanut Butter Brownies
These sugar-free, gluten-free, fudge brownies only have 2 grams of net carbs each, and they taste amazing!
Get the recipe at Appetite for Energy.
Low Carb Almond Flour Shortbread Cookies
These buttery, gluten-free shortbread cookies are made with almond flour and only have 1 gram of net carbs each. Make a batch for your coworkers, or bring them to a friend's holiday party.
Get the recipe at Wholesome Yum.
Ginger-Spiced Mixed Nuts
This simple recipe contains goji berries — which may be a bit high in sugar for diehard keto lovers — but you can make it your own by adding your favorite healthy ingredients like almonds, cashews, or pumpkin seeds.
Get the recipe at I Heart Umami.