10 of the Healthiest Frozen Microwavable Meals That are Quick and Easy
Oct 6, 2020
If we could have our way, we'd meal prep every Sunday, make three-course gourmet dinners every night, and never eat take out. But with our hectic schedules full of work stress, relationships, and so many binge-worthy Netflix shows, that's just not realistic. Sometimes, you need a quick frozen meal to throw in the microwave and get on with your day. Luckily, there are now tons of options for healthy frozen meals that aren't going to mess up your entire meal plan.
If you're on the hunt for healthy microwave meals that don't have lots of added sugars, saturated fats, and excess empty calories, you're in luck. We've rounded up our favorite healthy frozen meals you can pick up at your local grocery store, so you can spend even less time preparing tonight's meal!
For more healthy eating tips, sign up for Openfit for free today!
1. Smart Ones Creamy Rigatoni Broccoli & Chicken
Full of all your favorite Italian flavors, this creamy rigatoni with chicken, broccoli, and parmesan is so tasty, you won't believe it's only 260 calories!
Get it at Target.
2. Amy's Quinoa & Black Bean Light & Lean Meal
Made with organic black beans, quinoa, Swiss chard, and butternut squash, this high fiber, vegan, gluten-free, and non-dairy meal is filling and delicious without any added lousy stuff!
Get it at FreshDirect.
3. Healthy Choice Cafe Steamers Grilled Basil Chicken
With only 230 calories, 2 grams of added sugar, and 19 grams of protein, this healthy choice frozen meal of grilled chicken, al dente penne pasta, and a basil lemon sauce is balanced, healthy, and delicious!
Get it at Healthy Choice.
4. Lean Cuisine Comfort Apple Cranberry Chicken
I never thought I'd include a "comfort" food in a list of healthy frozen meals, but this Lean Cuisine dinner of Apple Cranberry Chicken is only 280 calories, has 14 grams of protein, 5 grams of fiber, and it's made with whole wheat orzo pasta! It does have 20% of your day's worth of sodium, so be sure to keep it light on the salt intake for the rest of the day.
Get it at Instacart.
5. Amy's Light Sodium Brown Rice and Vegetables Frozen Bowl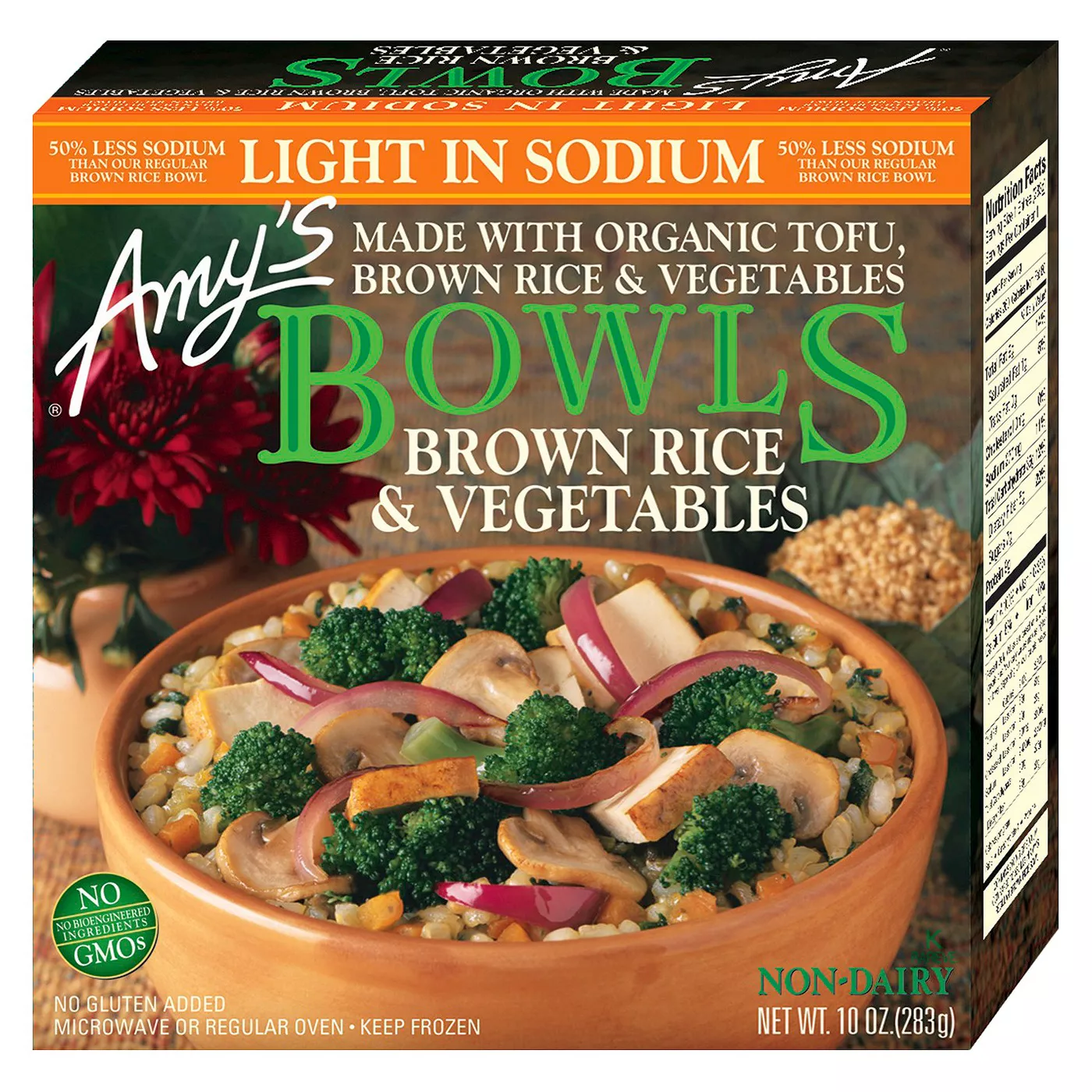 Looking for one of the best healthy frozen meals without blowing your sodium allowance for the day Go for Amy's light sodium, gluten-free, vegan, non-GMO, kosher, and non-dairy brown rice and veggie bowl! It only has 270 mg of sodium per entree.
Get it at Instacart.
6. Healthy Choice Beef Merlot
This gluten-free Healthy Choice microwave meal includes tender cuts of beef, roasted Russet potatoes, and yummy veggies tossed in a savory Merlot wine sauce. It has just 180 calories, 1 gram of added sugar, 1.5 grams of saturated fat, with 4 grams of fiber and 15 grams of protein. Its sodium is on the high side (packing 25% of your daily sodium allowance), so go easy on the salt for the rest of the day.
Get it at Walmart.
7. Cedarlane Roasted Pork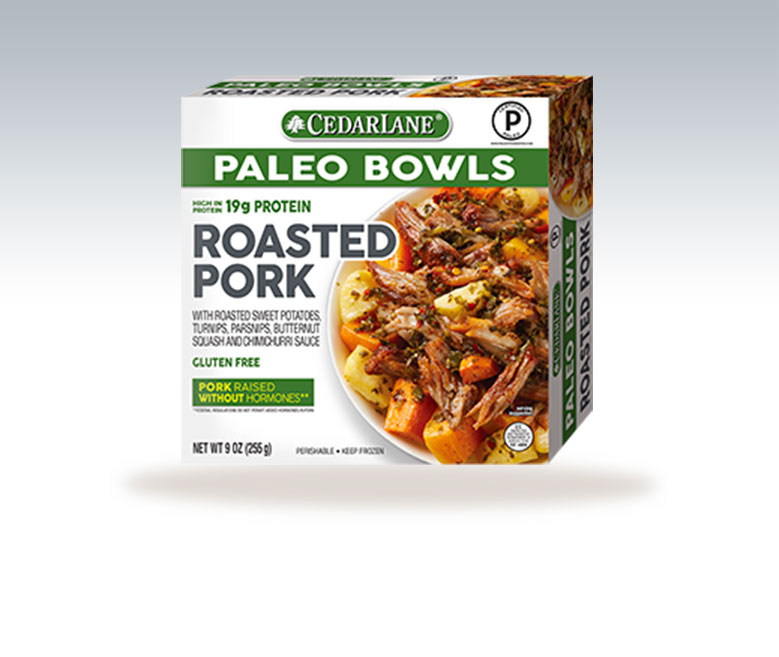 This paleo, healthy frozen meal of hormone-free roasted pork, sweet potatoes, turnips, parsnips, butternut squash, and Chimichurri sauce only has 270 calories and 0 added sugars! It also has 19 grams of protein and 7 grams of fiber, plus tons of delicious taste! It does, however, contain nearly 1/3 of your daily sodium allowance, so try to consume less salt with your other meals.
Get it at Instacart.
8. Caulipower Frozen Pizza Margherita
Naturally gluten-free and absolutely delicious, this healthier frozen pizza sports a cauliflower crust. With 330 calories, 2 grams of sugar, and 12 grams of protein, you can finally enjoy your frozen pizza night without feeling all bloated the next day!
Get it at Target.
9. Trader Joe's Wild Salmon
On the hunt for healthy frozen meals at Trader Joe's? Full of healthy omega-3 fats, this wild salmon in yogurt and mint sauce with orzo pasta and veggies is a freezer staple. It has just 3 grams of sugar and a whopping 24 grams of protein!
Get it at Trader Joe's.
10. Healthy Choice Chicken & Veggie Stir Fry
This low carb, Asian-inspired Healthy Choice frozen meal is made with 100% natural chicken breast and a vitamin-packed blend of veggies including broccoli, edamame, carrot, red bell pepper, and onion. Topped with sesame soy sauce, this frozen stir fry only has 1 gram of saturated fat, 15 grams of carbs, and 23 grams of protein.
Get it at Healthy Choice.