15 Healthier St. Patrick's Day Desserts and Snacks
Mar 8, 2021
Whether you need to bring treats to a St. Patrick's Day party or you just want to celebrate at home with your little leprechauns, you may be looking for themed snacks and green desserts everyone can enjoy. You're in luck! (See what we did there?) We've rounded up these festive snacks and green desserts for St. Patrick's Day.
Find more healthy recipe ideas on Openfit! Get started for free today.
1. Peppermint Chocolate Chip Nice Cream
If you're looking for yummy green desserts for St. Patrick's Day, try this vegan "nice cream" recipe. Made with a coconut milk base, this creamy treat is sweetened with bananas and flavored with just the right amount of peppermint.
Get the recipe at The Fit Cookie.
2. Popeye Pancakes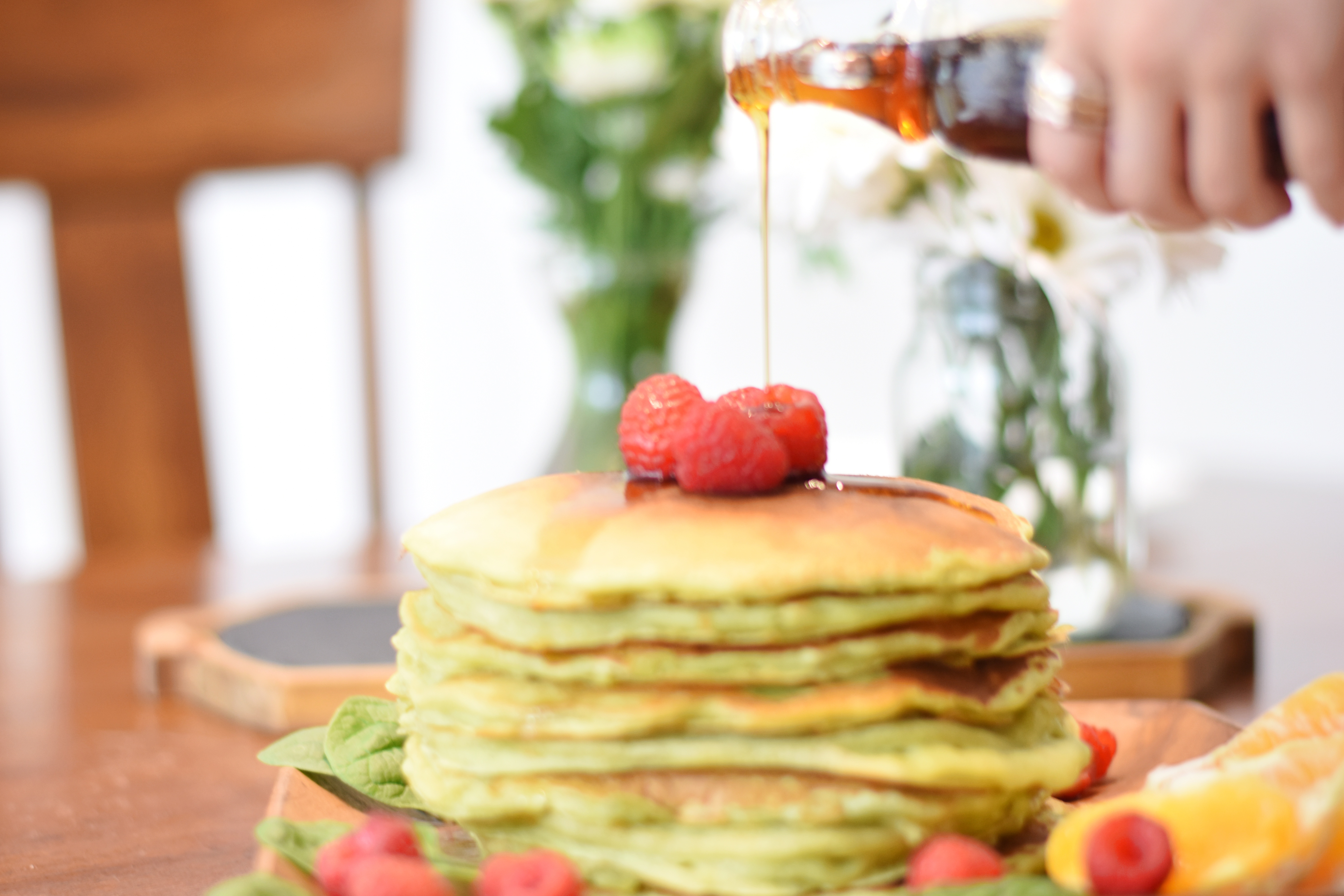 Irish pancakes are one of our favorite traditional St. Patrick's Day desserts, but we love this healthier version — blended spinach gives these pancakes their green color and packs a nutritional punch. They're sure to be a favorite for the whole family!
Get the recipe at Elke Living.
3. Green Smoothie Bowl
This smoothie bowl might possibly be the cutest, most aesthetically pleasing way to eat your greens. For an extra nutrition bump, we add one scoop each of Ladder Vanilla Plant Protein and Ladder Superfood Greens to mix in with our fruits, berries, spinach, and chia seeds.
4. Vegan Chocolate Green Shake
This vegan take on the shamrock shake has the same creamy, chocolatey taste you love — but with so much less sugar than the McD's version. Best of all, it's ready in five minutes and uses only seven ingredients, one of which is Openfit's Plant-Based Nutrition Shake for that extra protein.
5. Lime Avocado Yogurt Parfait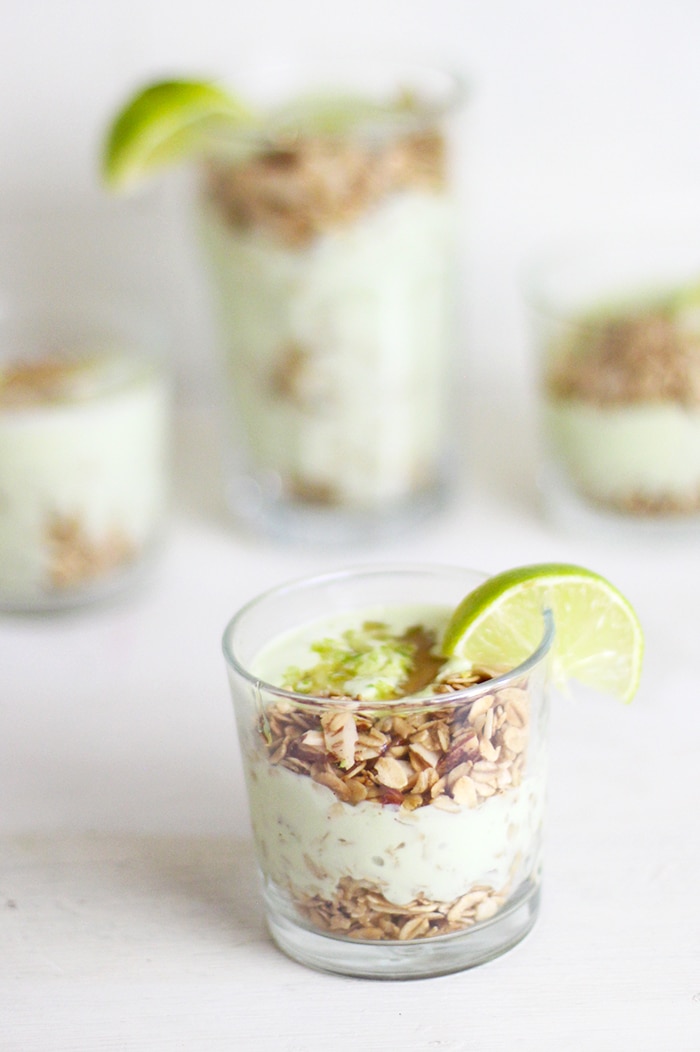 If you're looking for easy St. Patrick's day desserts, it doesn't get much easier than this delicious parfait made from simple ingredients like Greek yogurt, lime, avocado, honey, and granola. (To reduce the sugar content, consider cutting the amount of honey you use in half — or skip it altogether — since the granola already has added sugar.)
Get the recipe at Rainbow Delicious.
6. Gluten Free Vegan Matcha Strawberry Cake
This vegan, gluten-free cake is moist, fluffy, and covered in a tangy strawberry frosting. Reduce the added sugar in this recipe by replacing half the maple syrup with mashed ripe banana, and lower the amount of saturated fat per serving by cutting the cake into 12 slices instead of eight.
Get the recipe at Rhian's Recipes.
7. Homemade Kale Crackers
Want to prepare some healthy St. Patrick's Day snacks for your family? These easy-to-make kale crackers will satisfy your salty, crunchy cravings while sneaking in some leafy greens.
Get the recipe at Brooklyn Farm Girl.
8. Gluten Free Vegan Banana Oats Spinach Muffins
These gluten-free and vegan muffins are the perfect snack for a St. Patrick's Day school event — but they're also a great on-the-go breakfast any time of year.
Get the recipe at Enhance Your Palate.
9. Avocado Deviled Eggs
You can't get any greener than with some guacamole! We're not going over-the-top or too fancy with this recipe — just fresh tomato, onion, jalapeno, cilantro, and avocado for this simple, yet delicious bowl of guac.
10. Naturally Sweetened Pot o' Gold Applesauce
This St. Patrick's Day snack recipe adds some festive updates to a basic bowl of unsweetened applesauce — just use a cookie cutter to create the green apple "shamrocks," and sprinkle some golden raisins on top for a leprechaun-approved after-school snack.
Get the recipe at Two Healthy Kitchens.
11. Avocado and Kiwi Smoothie with Lime and Chia Seeds
Made with kiwi and avocado, this green smoothie is silky and delicious — and it only takes 5 minutes to make! Sprinkle with chia seeds for an
added nutritional boost
, and stick with a half-serving to reduce the calorie count.
Get the recipe at Skinny Spatula.
12. St. Patrick's Day Board
This vibrant and healthy St. Patrick's day snack board is full of colorful fruits and veggies your whole family will gobble up in minutes! It's versatile too — just use whatever green foods you have in your fridge or pantry.
Get the recipe at Eating By Elaine.
13. Goat Cheese Covered Grapes
These goat cheese-covered grapes are rolled in pistachios, so they're crunchy on the outside and creamy on the inside. And if you're looking for easy St. Patrick's Day snacks, they only contain 3 ingredients!
Get the recipe at Live Eat Learn.
14. Keto-Friendly Chocolate Avocado Truffles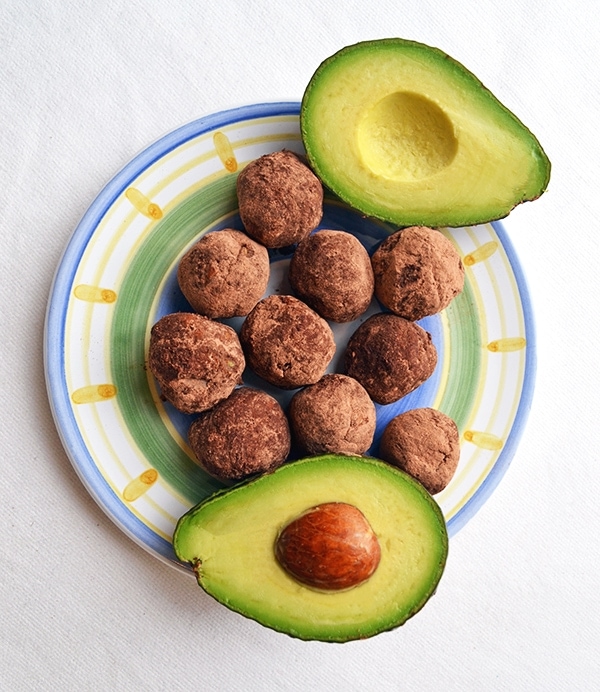 These cocoa-dusted truffles are festive on the inside! Mash avocado and mix in simple ingredients like cocoa powder and vanilla extract for a simple, yummy St. Patrick's Day dessert treat.
Get the recipe at Let's Eat Cake.
15. Matcha Overnight Oats
Prep for St. Patrick's Day the day before, and you'll have more time to celebrate! These festive green overnight oats are made with matcha powder and chia seeds for a superfood boost.
Get the recipe at Fit Mitten Kitchen.