20 Egg Recipes that Take Eggs to the Next Level
May 7, 2020
Scrambled, fried, poached, or hard-boiled to perfection, there are so many ways to cook this breakfast staple. But you can also get the healthy benefits of eggs — like 6 grams of protein per large egg, along with nutrients like biotin, choline, and selenium — by adding them to soups, curries, fritters, and more.
So what can you make with eggs? Here are 20 of our favorite egg recipes you can enjoy any time of day.
Find more nutritional information on eggs on Openfit! Get started for free today.
1. Speedy Shakshuka
Shakshuka is a classic Middle Eastern dish that often appears on breakfast menus, but this zesty recipe — made with tomatoes, onions, red bell peppers, spices, and poached eggs — is perfect for a healthy dinner, too.
Get the recipe at Openfit.
2. Quiche with Spinach, Goat Cheese, and Caramelized Onion
Made with spinach, goat cheese, caramelized onion, and a zucchini crust, this quiche is almost too gorgeous to eat. Even better: It has 16 grams of protein per serving, along with potassium, vitamin A, and calcium. (Consider subbing extra milk for cream and using a bit less goat cheese or olive oil to reduce the saturated fat content.)
Get the recipe at She Keeps a Lovely Home.
3. Kale Egg Breakfast Cups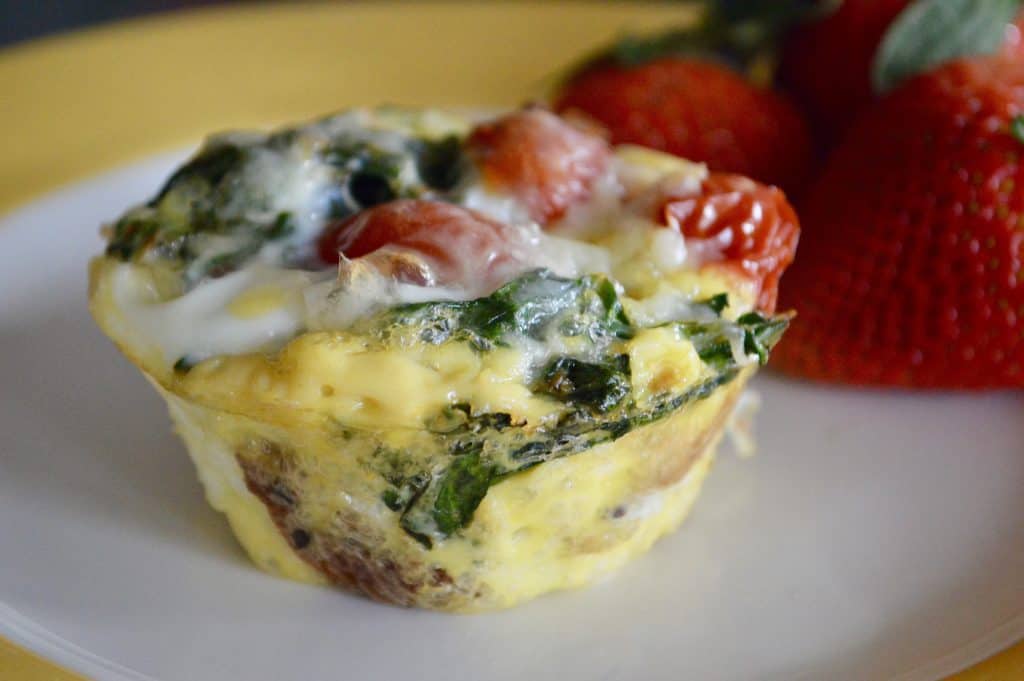 These kale, cheese, and egg cups are a great meal prep breakfast option — they're freezer-friendly, and each cup contains just under 150 calories.
Get the recipe at This Delicious House.
4. Tortitas de Ejotes: Guatemalan Green Bean Fritters
This easy Guatemalan egg recipe mixes green beans in a fritter batter to make delicious, ready-to-dip pancakes. Serve them with salsa for a spicy appetizer or brunch treat. Use nonstick cooking spray instead of oil to reduce fat and calories, or try baking these until the eggs are set.
Get the recipe at A Taste For Travel.
5. Healthy Breakfast Burrito

This yummy breakfast burrito recipe is ready in 20 minutes and provides a whopping 31 grams of protein per serving. Switch it up by adding beans, tofu, shredded chicken, salsa, or your favorite veggies for a boredom-proof healthy breakfast option.
Get the recipe at Openfit.
6. Crustless Quiche
This egg bake recipe calls for a bit of flour in the mix, which gives it a crusty bottom layer and a slightly-crunchy top. Best of all, it's super-versatile, so you can easily swap in your favorite veggies to create a different dish every day.
Get the recipe at Scrummy Lane.
7. Easy Chettinad Egg Curry
This spicy South Indian curry is made with hard-boiled eggs, sauteéd onions and tomato, ground coconut paste, and lots of herbs and spices. Serve it with chapati or rice for an easy, healthy dinner that's full of flavor.
Get the recipe at Lathis Kitchen.
8. Quinoa Egg Breakfast Muffins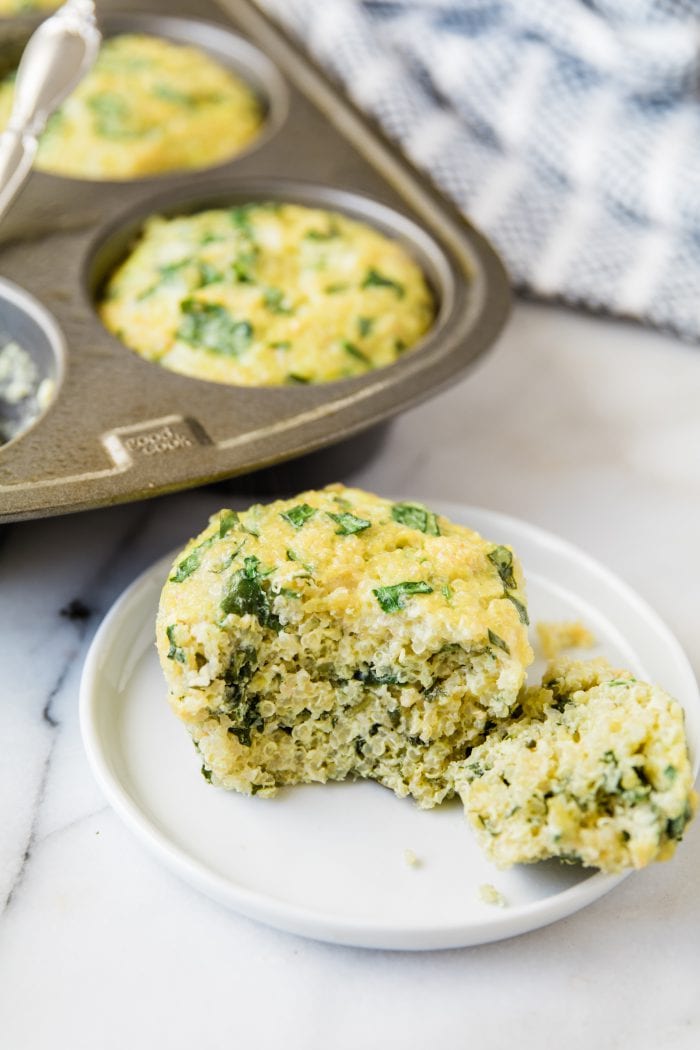 With 17.5 grams of protein per serving, these quinoa and egg muffins are perfect for meal prep — bake them in advance, then reheat one in the morning for a healthy grab-and-go breakfast.
Get the recipe at Kroll's Korner.
9. Poached Eggs with Asparagus and Mushrooms
Start your weekend off right with this poached egg recipe. It takes 35 minutes to make, but the payoff is totally worth it — it's loaded with flavor and provides 23 grams of protein and 8 grams of fiber per serving.
Get the recipe at Openfit.
10. Sriracha Egg Salad Sandwich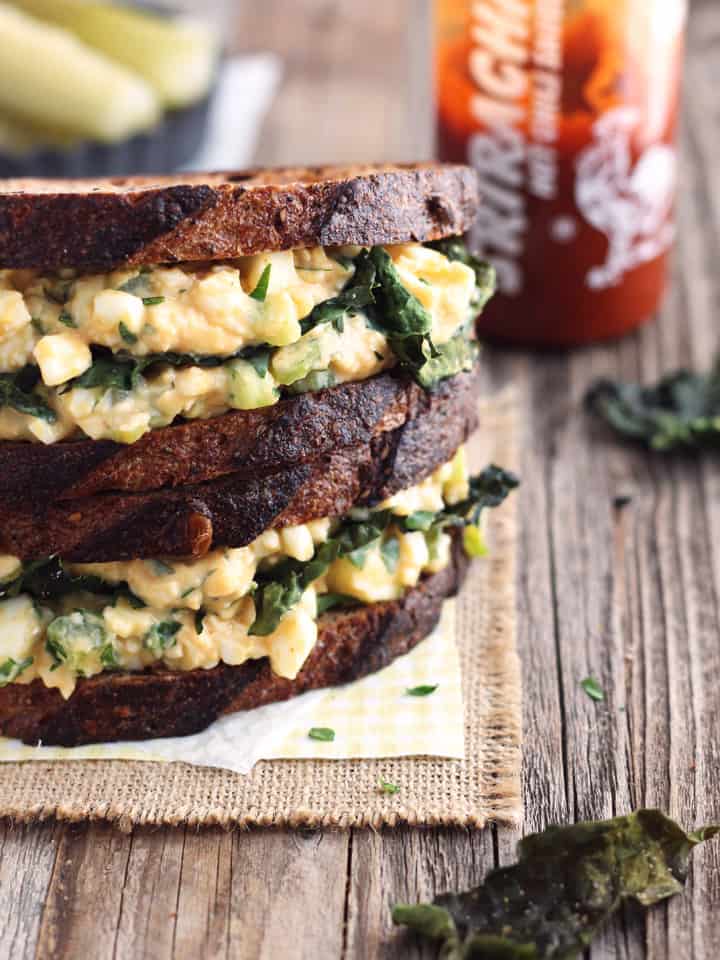 This egg salad recipe is perfect if you've got leftover hard-boiled eggs to use up. It's made with Greek yogurt instead of mayo and sprinkled with flaky kale chips — and sriracha gives this sandwich just the right amount of kick.
Get the recipe at Toaster Oven Love.
11. Savory Sweet Potato Fritters
Made with avocado and heart-shaped fried eggs, these fritters are keto-friendly and Whole30-approved — not to mention adorable! Better yet, it only takes 25 minutes to make this nutritious, and savory breakfast dish. (In a rush? Don't worry, it's just as tasty with regular-shaped fried eggs.) To reduce the fat and calorie content, use less oil when making the fritters — or bake them in the oven instead.
Get the recipe at The Organic Kitchen.
12. Grape Nut Custard Pudding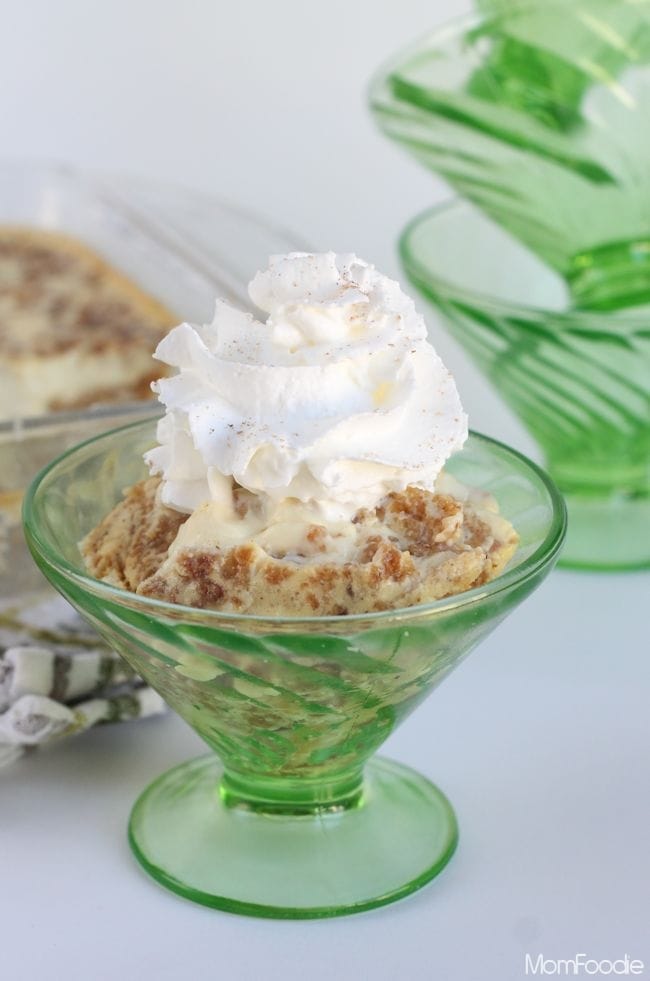 Made with an egg base and Grape Nut cereal, this easy-peasy dessert is the perfect mix of creamy and crunchy, and it only has 98 calories and 6 grams of sugar per serving. (Just be aware it's made with erythritol, a sugar alcohol that may cause gas, bloating, and other unpleasant gastrointestinal issues in some people.)
Get the recipe at Mom Foodie.
13. Jalapeño Deviled Eggs
At just 83 calories per serving, this deviled egg recipe is the perfect afternoon snack or finger food for a party. Made with Greek yogurt instead of mayo, it has more protein and less saturated fat than traditional deviled eggs — plus some added heat from the jalapeño.
Get the recipe at Simply Low Cal.
14. Egg Tacos With Smoked Salmon
Take "breakfast for dinner" up a notch! These egg and smoked salmon tacos with cream cheese and capers look as amazing as they taste, but they're deceivingly easy to make — this healthy egg recipe can be ready in 10 minutes and provides 10 grams of protein and 172 calories per serving. If you've got a nonstick pan, you can skip the butter when cooking the eggs.
Get the recipe at Homemade and Yummy.
15. Red Lentils with Poached Eggs
This rustic, hearty egg recipe is made with red lentils and fire-roasted tomatoes and topped with a runny poached egg. It's flavorful and filling, plus you'll get 16 grams of protein and 15 grams of fiber per serving.
Get the recipe at Babaganosh.
16. Savory Breakfast Pizza
Eggs pull double duty in this healthy breakfast pizza recipe — the cauliflower crust is made with egg whites, while hard-boiled egg slices make the perfect yummy topping.
Get the recipe at Openfit.
17. Maple Custard With Strawberry Compote
This creamy maple custard makes a great decorative dessert for parties, and it provides some nutrients from the egg yolk base and strawberries. Skip the compote and top it with fresh strawberries to reduce the amount of added sugar — berries are perfectly sweet as-is!
Get the recipe at Maple and Mango.
18. Korean Egg Roll Recipe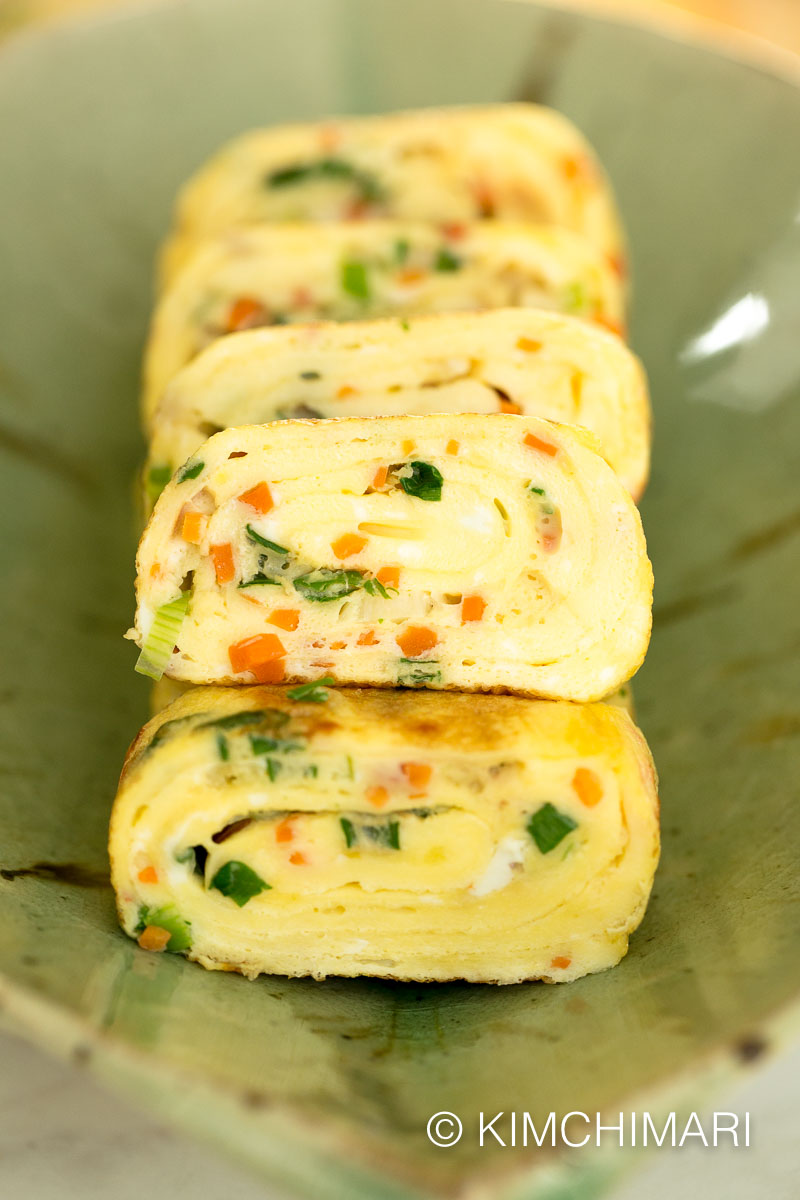 This amazing Korean egg roll recipe — also known as Gyeran Mari — is a fluffy, savory, bite-sized spin on standard omelettes. They're easy to make, and each serving contains only 81 calories. Serve them as an appetizer, side dish, or breakfast entree, and create your own egg roll recipe variation by adding seaweed, carrots, herbs, or cheese.
Get the recipe at Kimchimari.
19. Vegetable Egg Drop Soup Recipe
This egg drop soup recipe is filling, inexpensive to make, and perfect for warming up on a chilly day. Made with low-sodium soy sauce, ginger, eggs, chicken stock, and frozen mixed vegetables, this Chinese restaurant menu staple is sure to become a household favorite.
Get the recipe at Canadian Cooking Adventures.
20. Hearty Omelet with Mushrooms, Tomato, Bacon, and Cheddar
This hearty omelet recipe is a healthy breakfast disguised as comfort food — all that bacon-and-cheddar goodness comes with 44 grams of protein and 5 grams of fiber per serving.
Get the recipe at Openfit.
How to Make the Perfect Fried Egg
When egg recipes call for fried eggs, here's how to nail those diner-worthy crispy edges and runny yolks.
Coat a non-stick or cast iron pan with a teaspoon of olive oil and set the burner to medium-high heat.
When the pan is fully heated, crack an egg and slip it into the pan.
Shake the pan gently to allow the egg white to spread.
Season with a pinch of salt and pepper. (You can also add seasonings like rosemary — it's up to you!)
Wait about 2 minutes for the edges to become golden brown. The egg whites should be opaque, and the yolk should be thick but not hardened.
If you're going for sunny side up, you're all done! For eggs over easy, flip and cook for 1 minute more. (Add a minute for over medium, or two minutes for over hard.)
Serve immediately.
Fried egg pro tips:
If possible, invest in a pre-seasoned cast iron pan — it'll make your life easier and add flavor to your eggs.
Make sure the pan is fully heated before adding your egg — the egg whites will stick if your pan isn't hot enough.
If you're cooking more than one egg at a time, evenly space them apart so the white edges aren't touching.