20 Budget Meal Prep Ideas You Can Make With Pantry Staples
May 19, 2020
Not only can meal prep help with your weight loss goals, but it can also help you keep your grocery budget in check. By planning and prepping your meals in advance, you can make creative and nutritious meals from budget-friendly basics like dry beans, canned proteins, whole grains, nut butter, and frozen fruits and veggies. Whether you're on a tight budget or just trying to use up all those pantry staples you've been stocking up on, we've rounded up 25 super-tasty budget meal prep recipes to try this week.
Find more meal prep ideas on Openfit! Get started for free today.
1. Southern Canned Chicken Salad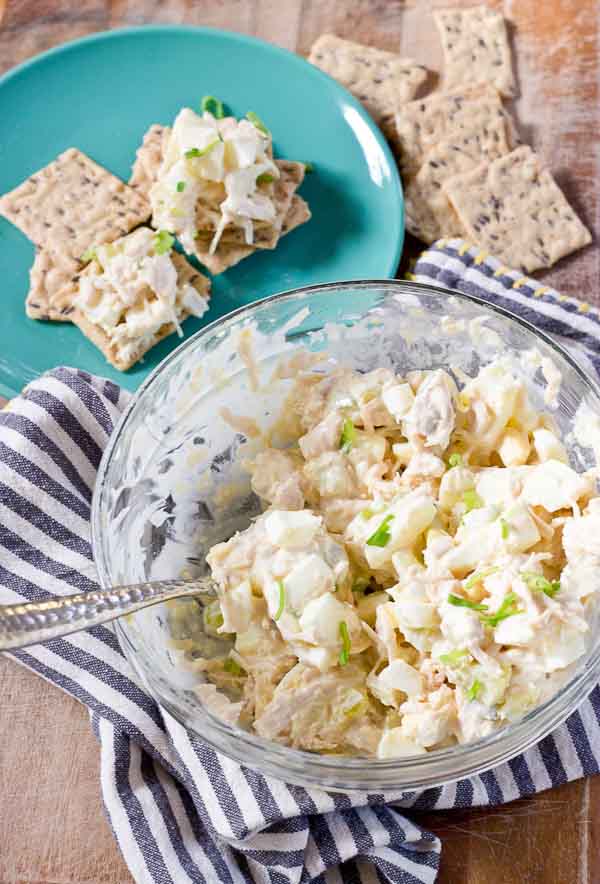 If you're a meal prep beginner, this easy recipe is a great place to start. Made with canned chicken, eggs, celery, relish, and mayo, this classic Southern recipe makes a tasty lunch over a bed of greens or sandwiched between two slices of whole wheat bread.
Get the recipe at Love and Zest.
2. 15 Minute Pasta
Need a delicious meal that's ready to eat in 15 minutes? Made with pasta, sausage, and canned diced tomatoes, this simple recipe fits the bill and tastes like it's been simmering all day. Replace the Italian sausage with turkey sausage to reduce the amount of saturated fat per serving, and consider using whole grain pasta.
Get the recipe at Nourish Nutrition.
3. Instant Pot Chicken Tikka Masala
Made with chicken, coconut milk, Greek yogurt, tomato sauce, and lots of spices, this easy meal prep dinner recipe is full of rich and creamy flavor. It can be on the table in 40 minutes, and leftovers can be refrigerated in an airtight container for up to four days.
Get the recipe at Openfit.
4. Instant Pot White Chicken Chili
Looking for creative ways to use dry or canned beans? Try this yummy Instant Pot chili recipe made with white beans, chicken, and veggies. It can be ready in an hour and makes four servings — so you can have a bowl for dinner tonight, then serve it over rice or zoodles for lunch later in the week.
Get the recipe at Openfit.
5. West African Peanut Stew
This flavorful and satisfying stew combines pantry staples like canned tomatoes, peanut butter, chicken broth, and rice for a budget-friendly meal prep recipe that's far from boring.
Get the recipe at Kara Lydon.
6. Turkey Taco Soup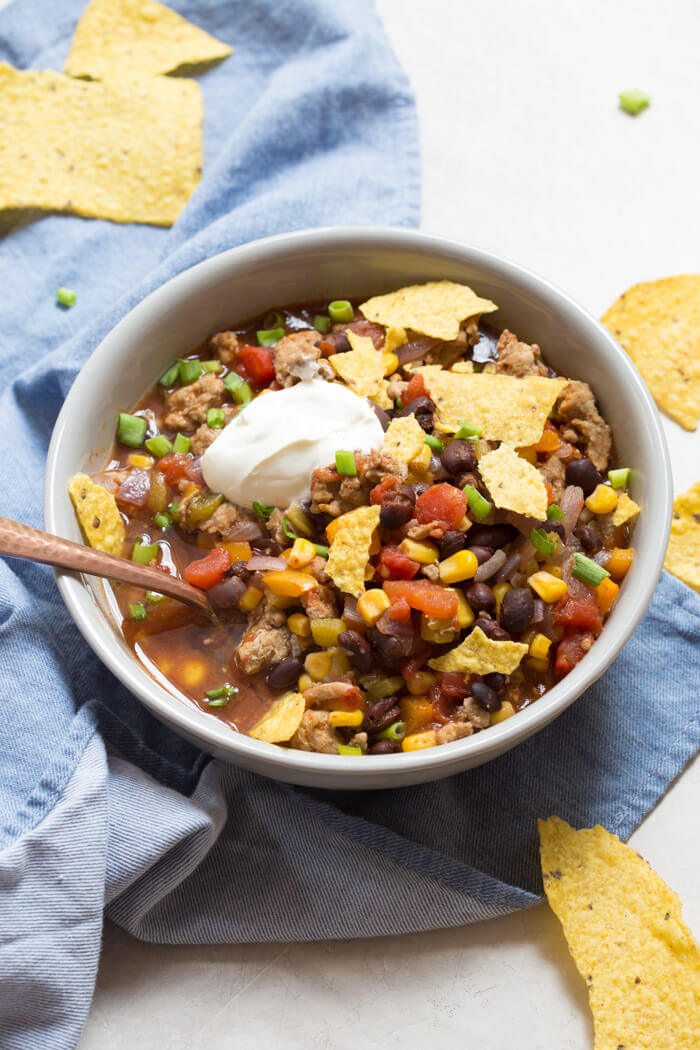 Ready in less than 15 minutes, this healthy ground turkey recipe uses canned diced tomatoes, black beans, corn, and green chiles. Make it on Taco Tuesday and enjoy the leftovers for lunch all week!
Get the recipe at Love and Zest.
7. Sheet Pan Peanut Butter Chicken and Broccoli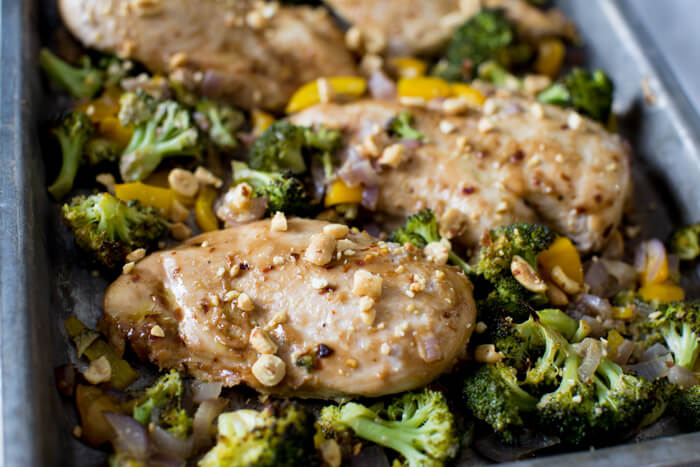 Tired of PB&J? Try these creative way to use all that peanut butter in your cabinet — mix together a simple peanut butter sauce and make this easy sheet pan chicken and broccoli.
Get the recipe at Love and Zest.
8. Easy Tempeh Fajitas
Make a big batch of this vegetarian fajita recipe on Meal Prep Monday and enjoy it for lunch all week. This easy 10 minute meal — made with frozen peppers and onions — is perfect when your kitchen is low on fresh food.
9. Spinach and Chickpea Curry
This aromatic vegan curry is an easy and delicious recipe that's ready in just 30 minutes. Even better, you probably already have the ingredients you need — including chickpeas, diced tomatoes, and packed spinach — in your pantry.
Get the recipe at Your Choice Nutrition.
10. Hearty Lentil Marinara Sauce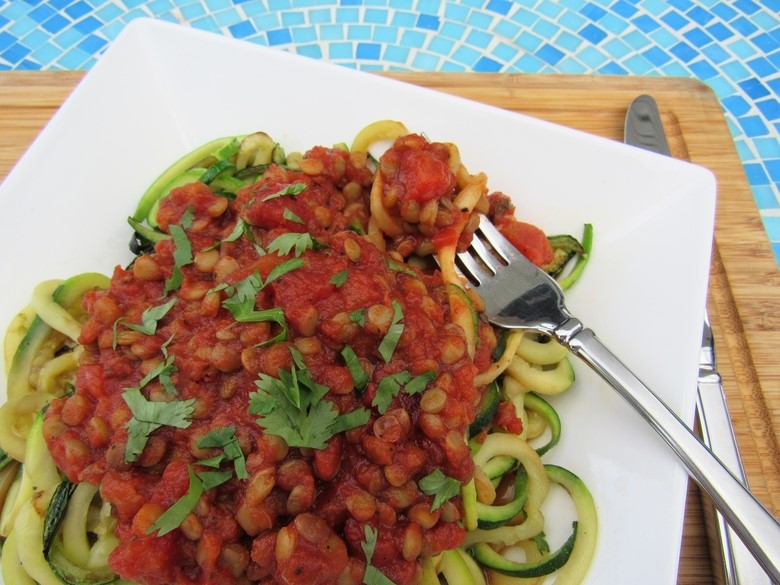 Made with dry lentils and jarred marinara sauce, this easy comfort food only costs a few pennies per serving and delivers 10 grams of fiber. Serve it over zoodles or chickpea pasta for an easy meal prep dinner.
Get the recipe at Jennifer Hunt Nutrition.
11. Meatless Mushroom Pasta
Gluten-free pasta, creamy cannellini beans, and savory sun-dried tomatoes make this recipe easy-peasy and also nutritious! Sub canned mushrooms and frozen spinach for the fresh ingredients for a pantry meal prep recipe that's packed with flavor.
Get the recipe at KISS In The Kitchen.
12. Easy Black Bean Pasta
Raid your pantry to make this quick black bean pasta. In just 15 minutes, you can mix together pasta, black beans, diced tomatoes, and corn to make a delicious meal prep dinner. Choose whole grain pasta instead of regular refined pasta, and add extra topping like fresh tomatoes, chopped avocado, or onions if you have them!
Get the recipe at Nourish Nutrition.
13. Instant Pot Tomato Lentil Soup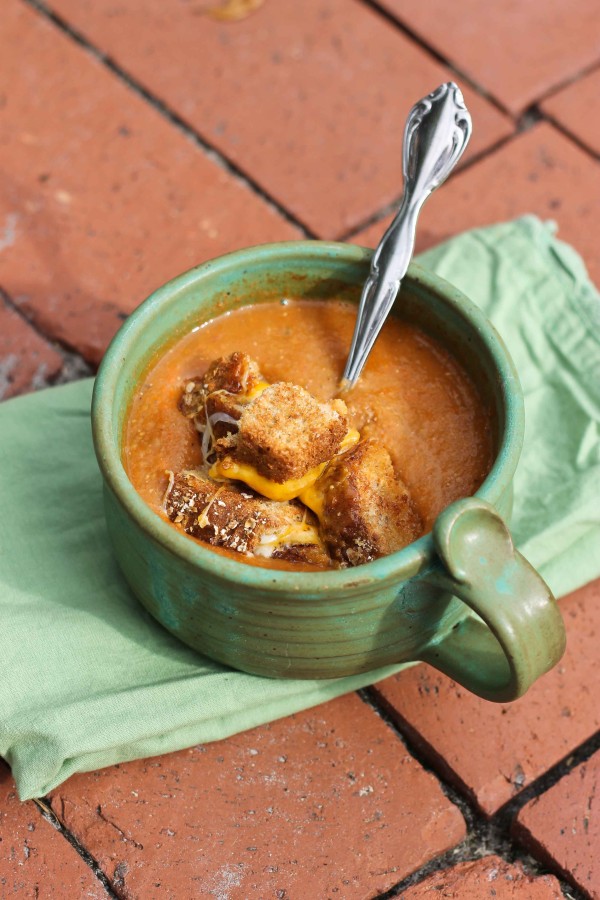 Add this one to your quick and easy meal prep menu. Made with dry lentils, canned tomatoes, broth, and chopped veggies, it's a vegan soup recipe the whole family will love.
Get the recipe at Love and Zest.
14. Lunchbox Chickpea Salad
Turn your canned chickpeas and olives into a yummy salad by adding chopped cherry tomatoes, cucumber, and seasoning. This budget-friendly meal prep recipe comes together in one bowl in less than 10 minutes, and it's easy to customize with whatever ingredients you have on hand.
Get the recipe at Food Pleasure Health.
15. Vegetarian Rice and Beans Casserole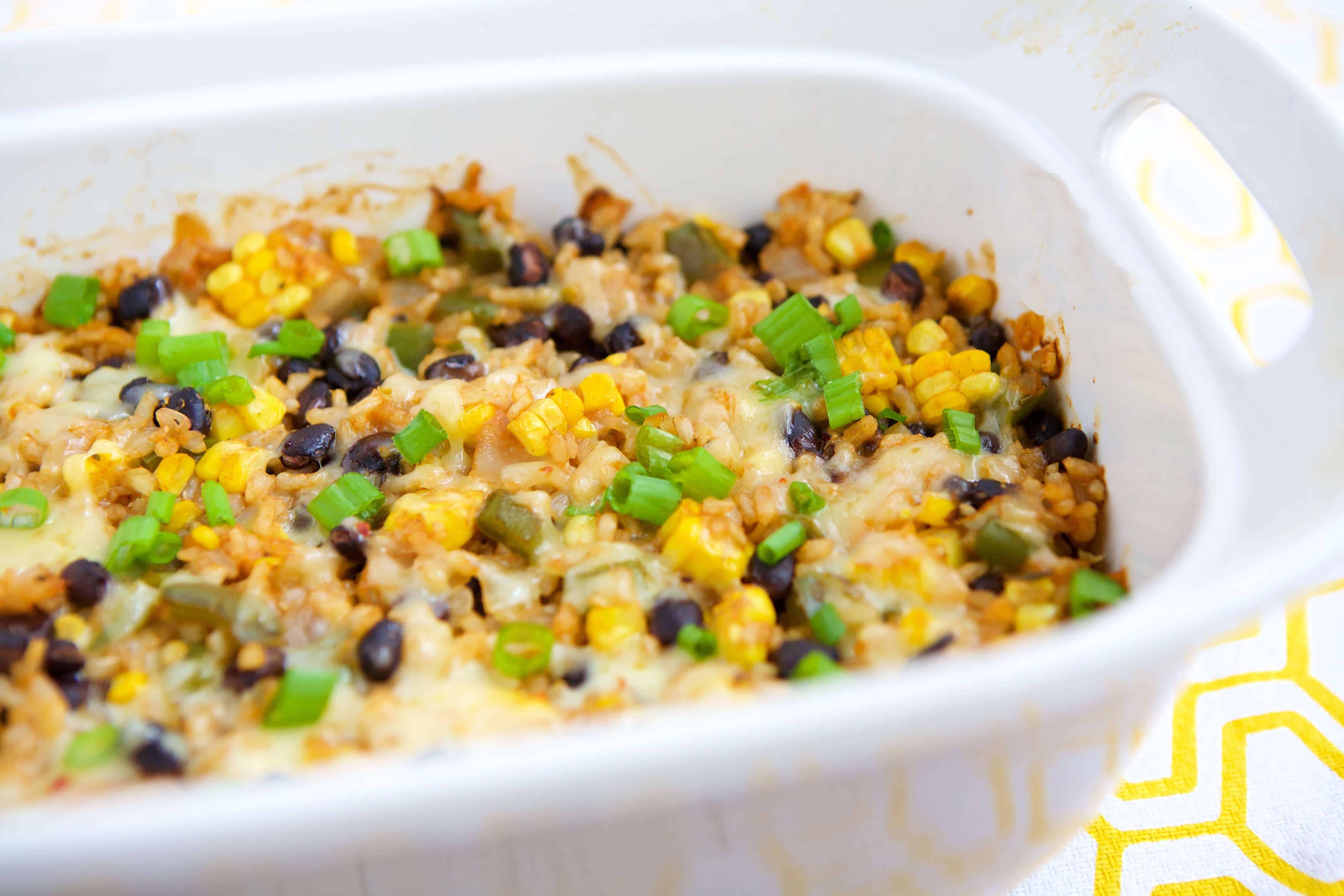 This tasty casserole is made with pantry staples like brown rice, black beans, pinto beans, and canned corn. Store it in the freezer and reheat whenever you need a quick and nutritious dinner!
Get the recipe at Jenna Braddock.
16. Caramelized Onion and Pistachio Veggie Burgers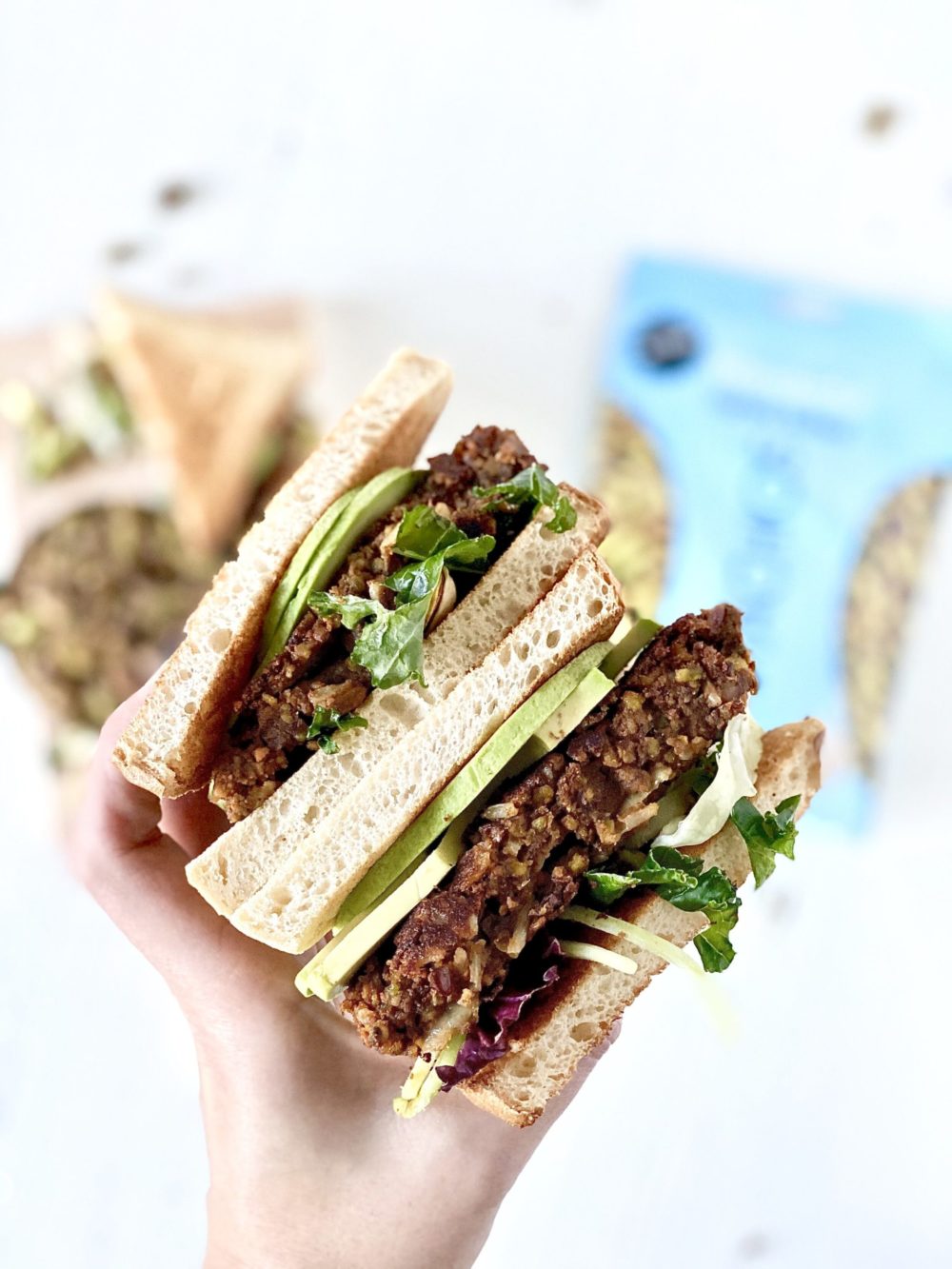 If you're getting bored with the usual rice and beans, try this creative way to use those pantry staples. These veggie burgers use a blend of pistachios and spices in place of breadcrumbs and provide 12 grams of protein per burger.
Get the recipe at Milk & Honey Nutrition.
17. Spiced Kidney Bean Curry
Not sure what to do with your canned kidney beans? Try this comforting and nourishing pantry meal prep recipe. You can easily swap the kidney beans out for chickpeas or cannellini beans — and it freezes well, too!
Get the recipe at Oh Carlene.
18. One Pot Spanish Rice and Beans
This classic Spanish recipe uses olives, fire-roasted tomatoes, onion, and spices to add loads of flavor to the classic canned-rice-and-beans combo. Your whole family will love this one-pot meal!
Get the recipe at Dishing Out Health.
19. Instant Pot Vegetarian Chili Mac
Mix together Super satisfying and budget friendly mix of spices, tomatoes, beans, elbow pasta and cheese made in the instant pot in 5 minutes.
Get the recipe at Kara Lydon.
20. Ground Turkey, Green Beans, and Rice
This simple recipe is a perfect way to use up green beans and brown rice for a healthy meal prep lunch option. Best of all, this well-balanced meal only has 326 calories per serving and provides 25 grams of protein.
Get the recipe at Openfit.